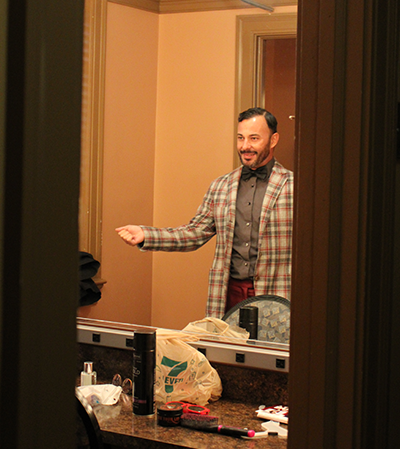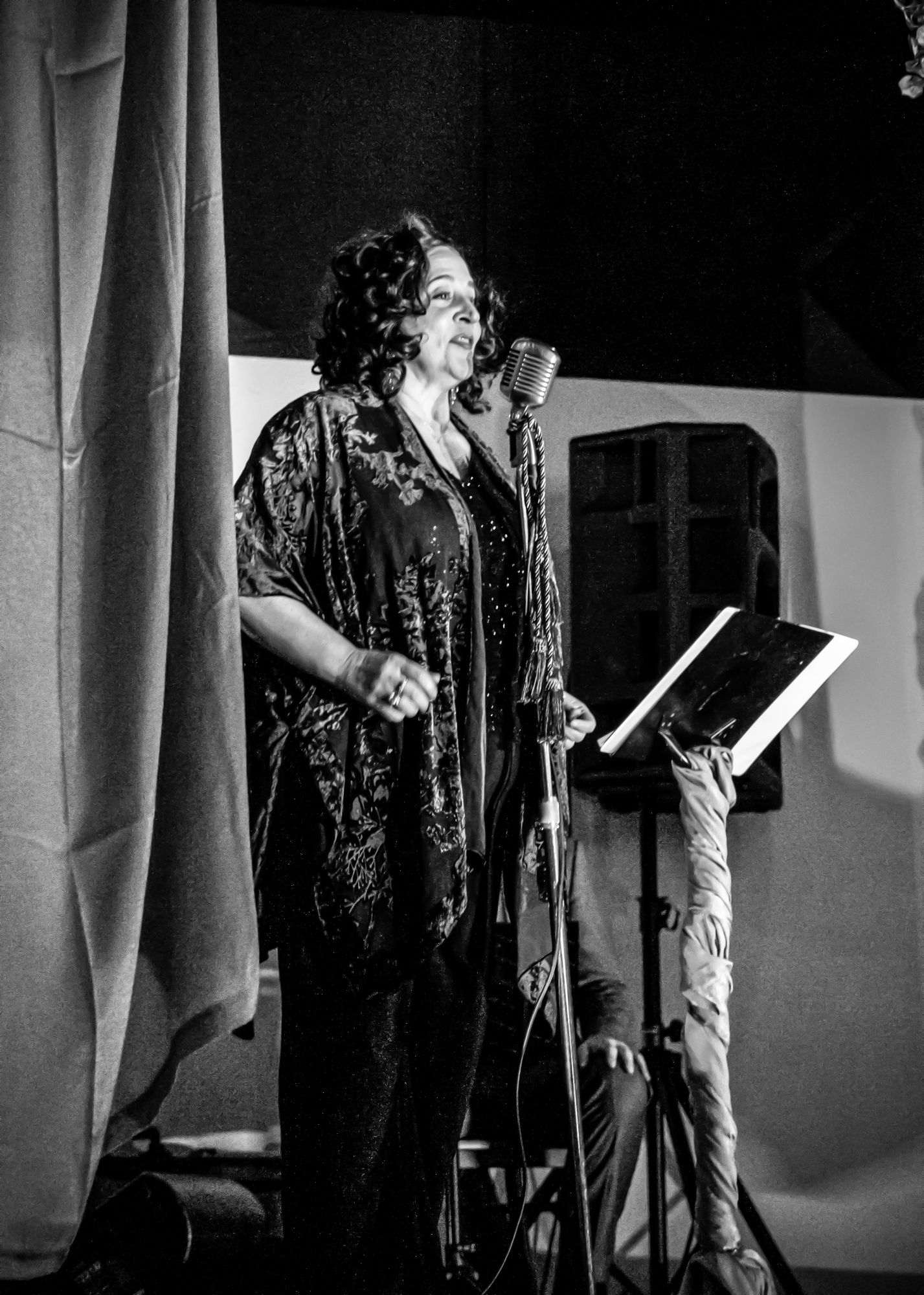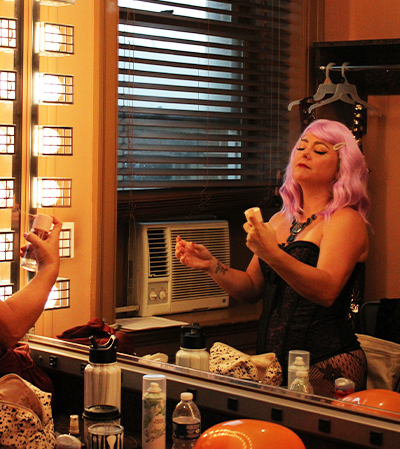 Who Are We?
ND Theatricals produces full scale burlesque, music, and theater shows in the Southeast USA. Our team has over 20 years of experience in the entertainment business, specializing in immersive and audience-centric events.
What Can We Do?
We can bring an existing show to your venue, bring actors and musicians to your private event/gala, OR develop a production that is unique to your needs. Shows can include a live band or pre-recorded tracks. Our crew of theatrical geniuses can assist with making your next show or event a sell-out success.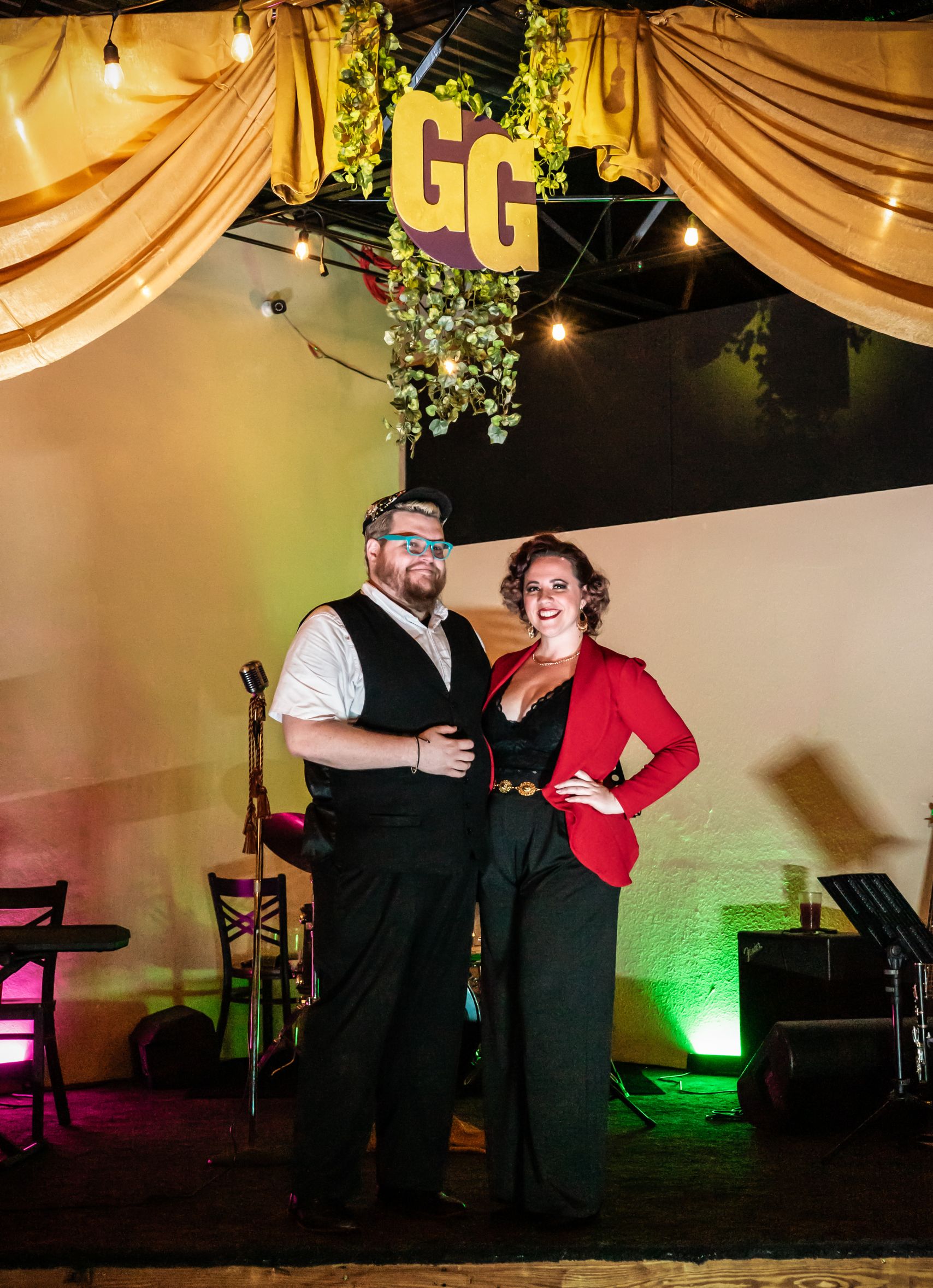 Our origin story
ND Theatricals LLC was founded by wife and husband team, Taryn Holzhauer and Nathan Daugherty. Coming from a combined 30 years of experience in entertainment, onstage and off, Taryn and Nathan are experts in their field. With dozens of productions and sold out engagements all over Florida, ND Theatricals is a force to be reckoned with in the Southeastern Entertainment Industry. 
Taryn Holzhauer
CEO/Logistics Manager
Taryn Holzhauer is the CEO and Logistics Manager of ND Theatricals, LLC. She is in charge of financials, contracts, performer affairs – she makes sure the company runs smoothly every day! Taryn has over a decade of experience in theatrical arts, singing, acting, and dancing. As the lead vocalist for ND Theatrical's BURLYBANDITS, Taryn is known for her incredible vocal agility, range, and stellar stage presence.
Nathan Daugherty
Artistic and Creative Director/Founder
Nathan Daugherty is the Artistic and Creative Director for ND Theatricals. Nathan handles all show production, marketing, design, and venue partnerships. As a performer, Nathan has played leading roles in over 30 musical productions in Tampa Bay, including The Producers and Beauty and the Beast. Nathan was the 2022 Runner up for "Best Actor" in Creative Loafing's BEST OF THE BAY.
ND Theatricals is quickly becoming the most sought after production company in the Tampa Bay Area. As Artistic Director, Nathan Daugherty uses his unique gifts as a director, performer, musician, actor and marketing professional to create some of the most exciting and original theatrical experiences in Tampa Bay. He also has a unique eye for talent and provides his clients with the finest performers from our local stages and throughout the nation. No dream or idea is too big for this incredible group of artists that bring such skill to their live events exquisitely crafted for performance venues, private parties, corporate events and much more.
ND Theatricals was truly a pleasure to work with for their world premiere of Murder at the Jazz Club. Taryn and Nathan were very professional, organized, easy to work with, detail oriented and their cast and band were no different, from beginning to end. 2 sold-out shows, 2 standings ovations and everyone that attended truly enjoyed themselves. We were very impressed by the level of talent and quality of the show, and we look forward to doing many more shows with them. Thank you for bringing your talents to our venue, you guys' KILLED IT!
Nathan and his team were amazing at our Sueńos de Dalí event! The performers were top notch with themed attire and special performances. It was an absolute pleasure working with Nathan and we look forward to many more amazing events. I would highly recommend his service.

"I have seen many burlesque shows in this area, and WOW, this was one of the best ever! I am so glad that the burlesque and live music scene is alive and well!"
"The amount of sheer talent onstage in an ND Theatricals production is second to none. The flow of the shows are amazing, and always leaves us wanting more."

ND Theatricals specializes in live event entertainment, atmosphere actors, burlesque shows, musical theater events, expos, and so much more. We can staff your event with the best entertainers in Florida (and beyond!).