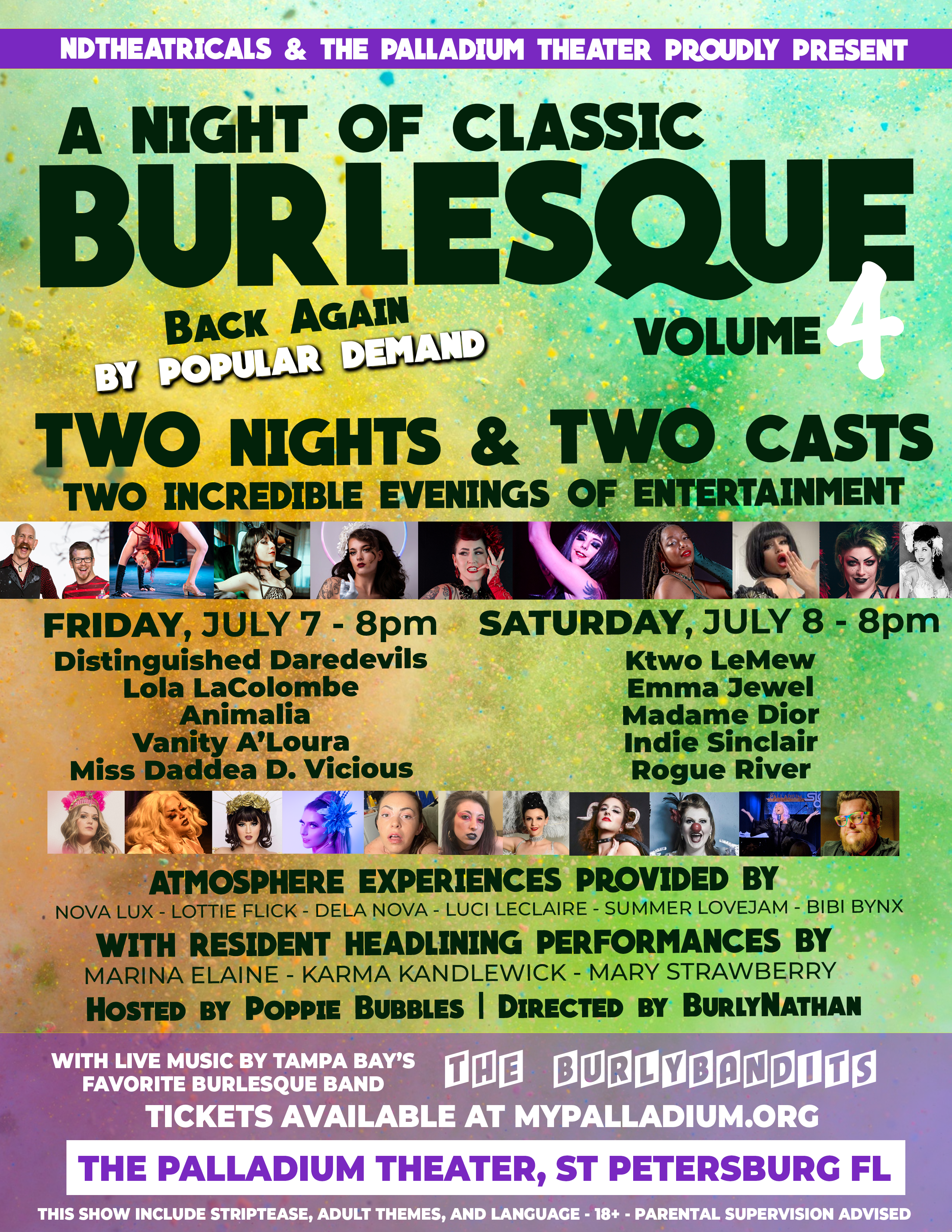 A NIGHT OF CLASSIC BURLESQUE, VOL. 4
Friday, July 7th & Saturday, July 8th
SOLD OUT!
ND Theatricals, in association with the Palladium Theater, is proud to present A Night of Classic Burlesque, Vol 4. Back again by popular demand for our fourth show in the sold-out series at the Palladium, we are excited to bring our night of classic entertainment and burlesque to Tampa Bay! Step into our theatrical time machine and you'll be transported to an era of glitzy showgirls, hilarious comedians, masterful musicians, and a singin', jokin' emcee that'll keep you chuckling until it's time to hit the hay. 
PLEASE NOTE: Each night is a different cast. Refer to the poster for lineups. 
A Few Notes From The Performers

This is a full-scale burlesque and comedy show! Just like they did back during the turn of the century when Burlesque was in its heyday, the performance will include striptease, goofy old-timey jokes, and semi-vulgar banter! Our show is not suggested for patrons under the age of 18, and parental supervision is advised.
This show has an immersive element to it, so the performers will be strutting their stuff throughout the audience. Don't worry – there's no touching allowed from either side!
During this performance, performers will be accepting tips via cash and digital mediums. As is customary with modern burlesque shows, there will be a tip bucket used throughout, so be sure to bring dollar bills to show your appreciation to these lovely performers!